Written By

Team DWS

October 07, 2023
Why do we celebrate National Cookie Day?
The Origins and Significance of this Delicious Holiday
Who doesn't love cookies? These delightful treats hold a special place in our hearts and have become an integral part of various cultures around the world. And what better way to honor these delectable creations than by celebrating National Cookie Day?

National Cookie Day is observed on December 4th every year, and it's a day dedicated to indulging in and appreciating the humble cookie in all its forms. But have you ever wondered why we celebrate this mouthwatering holiday? Let's delve into the history and significance behind National Cookie Day.

The origins of National Cookie Day can be traced back to the United States. It was first established in 1987 as a way to spread joy and cheer during the holiday season. The celebration quickly gained popularity, and soon cookie lovers across the country were exchanging their favorite recipes, hosting cookie swaps, and creating new traditions.

Cookies have a rich history that spans centuries. In fact, the word "cookie" itself comes from the Dutch word "koekje," meaning little cake. Early cookies were sweetened, small cakes that were often associated with religious and cultural celebrations. Over time, cookies evolved into the beloved treats we know today, available in countless flavors, shapes, and sizes.
National Cookie Day serves as a reminder of the joy and comfort that cookies bring to our lives. These bite-sized confections have the power to evoke cherished memories, create new traditions, and bring people together. Whether it's a warm, gooey chocolate chip cookie fresh out of the oven, a delicate sugar cookie decorated with colorful icing, or a classic oatmeal raisin cookie that reminds you of home, there's a cookie for everyone.

Beyond their delicious taste, cookies are also synonymous with generosity and giving. Many organizations and charities use National Cookie Day as an opportunity to raise funds, donate cookies to those in need, or host bake sales to support a worthy cause. The act of sharing cookies can brighten someone's day and create a sense of community, reinforcing the spirit of the holiday season.

National Cookie Day is also a time to explore the creativity and versatility of this beloved treat. Bakers and home cooks alike experiment with new flavors, fillings, and decorations, pushing the boundaries of traditional cookies and inventing unique recipes that become crowd favorites.

So, how can you celebrate National Cookie Day? You can start by baking your favorite cookie recipe or trying something new. Gather your loved ones and have a cookie-baking marathon or organize a cookie exchange with friends, where everyone brings a batch of their specialty cookies to share. If you're not a fan of baking, visit your favorite local bakery to discover their wide array of irresistible cookies.

However, you choose to celebrate National Cookie Day, remember that this holiday is about more than just satisfying our sweet tooth. It's a day to honor the delightful world of cookies, the memories they create, and the generosity they inspire. So, enjoy your cookies guilt-free, share the love, and let yourself be transported to a place of joy and nostalgia with every mouthful. Happy National Cookie Day!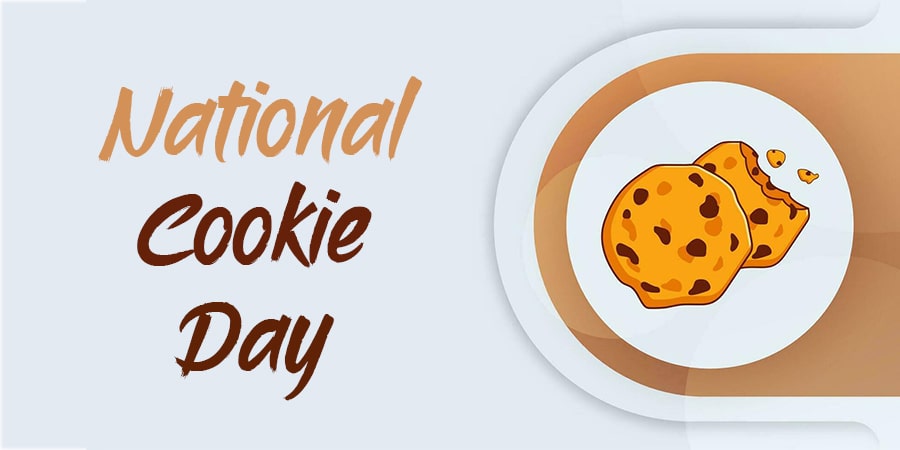 National Cookie Day FAQs: Answers to Your Cookie-related Questions
Q: What is National Cookie Day?
A: National Cookie Day is an annual celebration that takes place on December 4th. It is a day dedicated to one of the most beloved sweet treats - cookies!
Q: When did National Cookie Day start?
A: National Cookie Day was first celebrated in 1987. It was established by the Blue Chip Cookie Company to honor the deliciousness of cookies and their importance in American culture.
Q: How is National Cookie Day celebrated?
A: National Cookie Day is celebrated in various ways. Many people bake their favorite cookies at home, while others indulge in store-bought cookies. Some people even participate in cookie exchange parties or host cookie-themed events. It's also common for bakeries and cookie shops to offer special deals or promotions on this day.
Q: Are there any traditional cookies associated with National Cookie Day?
A: There is no specific traditional cookie associated with National Cookie Day. The day celebrates the entire spectrum of cookies, from the classic chocolate chip to more unique flavors and styles.
Q: Can I eat cookies all day on National Cookie Day?
A: While it's certainly tempting to indulge in cookies all day long, it's important to maintain a balanced diet. Enjoying a few cookies as a treat on National Cookie Day is perfectly fine, but don't forget to consume other nutritious foods as well.
Q: Are there any special discounts or offers on National Cookie Day?
A: Many bakeries, cafes, and cookie-selling establishments offer special deals or discounts on National Cookie Day. It's a good idea to check with local bakeries or your favorite cookie shops to see if they have any promotions running.
Q: Can I participate in National Cookie Day activities online?
A: Absolutely! National Cookie Day is also celebrated online, where people share their favorite cookie recipes, photos of their homemade treats, or memories associated with cookies. You can join the celebration by sharing your cookie creations on social media using the hashtag #NationalCookieDay.
Q: Can I host a National Cookie Day event?
A: Yes! If you enjoy baking or sharing cookies with others, hosting a National Cookie Day event can be a fun idea. You can invite friends, family, or co-workers to bring their favorite cookies and have a cookie exchange party. It's a delicious way to celebrate the day together.
Q: Is National Cookie Day celebrated only in the United States?
A: National Cookie Day originated in the United States, but its popularity has spread to various parts of the world. Cookie enthusiasts and bakeries from different countries often join in the celebration, making it an internationally recognized day of cookie appreciation.
Q: Can I donate cookies to celebrate National Cookie Day?
A: Absolutely! Donating cookies to local charities, hospitals, or community centers is a wonderful way to celebrate National Cookie Day. Sharing the joy of cookies with those in need can bring a smile to many faces.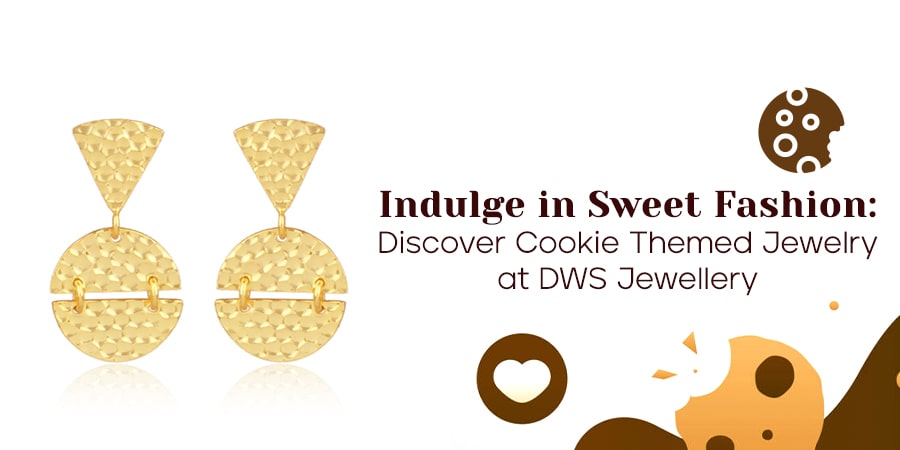 Q: What type of jewelry is worn on National Cookie Day?
A: There is no specific type of jewelry traditionally worn on National Cookie Day. However, if one wants to celebrate the day by incorporating cookies into their fashion choices, they could wear cookie-themed jewelry like a necklace with a pendant shaped like a cookie, cookie-shaped earrings, or even a bracelet adorned with miniature cookie charms.