Build A Successful Career with DWS Jewellery Pvt. Ltd.
A few highlights define our company's vision, mission, and ethics. Today DWS Jewellery is one of the leading and trusted Indian jewelry brands, featuring bespoke collections.
We are a Jaipur-based brand company and a leading high-quality gemstone jewelry manufacturer in India and overseas. Thanks to our team of exceptional artists, craftsmen, and marketers based globally, DWS today is a trademark for high-quality silver jewelry pieces. The silver artists at our Rajasthan-based firm bring back the age-old traditions of silver making. Our designer offers these pieces a modern touch without overpowering their ethnicity, making exceptional and sought-after silver pieces.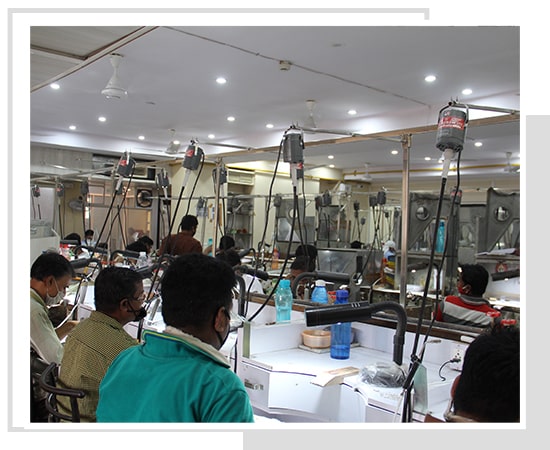 Work Culture at DWS Jewellery Pvt. Ltd.
Working at the state-of-the-art jewelry factory in Jaipur is an extensive team of designers, jewelry makers, and other professionals who strive daily to ensure the DWS Jewellery name remains atop. The teams at DWS Jewellery are a bespoke example of their professional work ethics. Every employee gets the freedom to express their thoughts and implement strategies and ideas to take DWS Jewellery to new heights. Our company founder Mr. Harsh Garg believes in teamwork and ensures every voice at DWS receives equal importance.
The extensively professional yet warm and homely work culture at DWS Jewellery has led to our team of 350+ employees expanding globally. DWS employees state, "Garnering hands-on experience in the global jewelry industry is the biggest perk of working at DWS!"
DWS Jewellery is always open to onboarding new talent and guiding them on their career path in the jewelry market. Employees of DWS are efficient and highly professional and ensure exceptional professional services to all their clientele.
The company culture conveys its international expansion policies and mission to support and showcase local craftsmanship. Every ornament that undergoes manufacturing at our Jaipur jewelry factory resembles extensive quality and high detailing, ensuring customers' ultimate return on their investment. The use of high-quality silver and gemstones combined with intricate designing techniques has made DWS Jewellery a notable name among customers, partners, and stakeholders.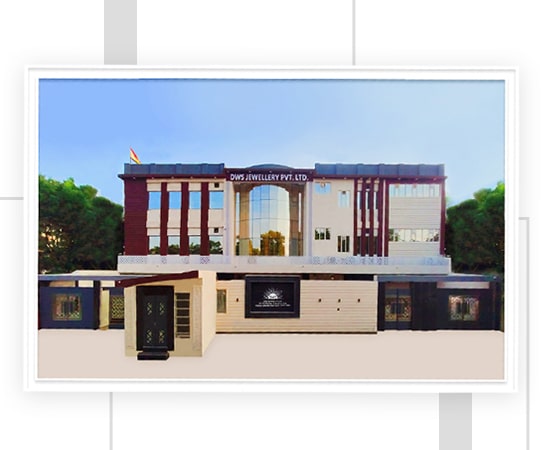 About Sedex SMETA Audited DWS Jewellery Pvt. Ltd.
Since its inception in 2004 with just a team of few members, DWS Jewellery has been working round the clock to ensure exceptional quality. The experts at the company perform extensive quality checks, right from raw material acquisition to final dispatch. Quality control norms are practiced at every step, ensuring superior quality among competitors. Another noteworthy aspect of DWS Jewellery is its timely delivery service. The dispatch and delivery coordination team at DWS Jewellery is always ahead of time and ensures the clients receive the products before their delivery time.
From a small manufacturing setup in Jaipur to a state-of-the-art jewelry facility serving internationally, today DWS Jewellery has become a household name for silver and gemstone regalia across the globe. With operations spread across the U.S. and Europe, DWS Jewellery is always on the lookout for fresh talent.
Looking for Career Opportunities?
The DWS Jewellery team onboards jewelry designers, master artists, engineers, and more. There is no bar for the right talent, and every employee at DWS feels equally valued for their efforts. As a brand serving jewelry manufacturers, wholesalers, and retailers, DWS Jewellery offers extensive services, all thanks to its wonderful team of superheroes.




If you want to join DWS Jewellery, explore Career opportunities By Filling Below Google Form if you think you are the perfect fit for our company!