Written By

Team DWS

October 17, 2023
A Brief Information about Black Friday
Black Friday is celebrated as the beginning of the festive shopping season in many parts of the world, particularly in the United States. This day, which falls on the first Friday after Thanksgiving, renowned for its unbeatable deals and discounts across a multitude of retail stores and online platforms. Black Friday has gained tremendous popularity over the years and has transformed into a shopping phenomenon as people eagerly await the opportunity to grab the best deals on a wide range of products.

The Origin of Black Friday
The origin of Black Friday dates back to the 19th century when the term was used to describe financial crises in the United States. However, the meaning of the phrase changed during the 1960s when it started to represent the day on which retailers' balance sheets would turn from red to black, indicating profitability. This marked the beginning of the holiday shopping season, and stores would offer significant discounts to attract customers, hence the term "Black Friday."
Black Friday has evolved into a day-long shopping extravaganza where retailers offer massive discounts on a multitude of products. From electronics and appliances to fashion, toys, and home goods, virtually all categories of items witness major price cuts. The allure of finding high-quality products at heavily discounted prices has turned the day into a shopping frenzy, with customers lining up outside stores early in the morning to get their hands on the best deals.
Black Friday: Expanding Its Reach and Increasing Convenience in the Online Realm
In recent years, Black Friday has expanded its reach from physical stores to the online realm. E-commerce platforms have started offering exclusive deals, making it more convenient for shoppers to snag big discounts from the comfort of their homes. This shift has seen the rise of Cyber Monday, a day dedicated to online shopping, following the Black Friday weekend. With the advent of technology, consumers now have even more options to find great deals and discounts, both in-store and online.
While Black Friday is undeniably a shopper's paradise, it is also the busiest day for retailers and employees. The massive rush of customers, long queues, and crowded stores can create a chaotic shopping experience. Therefore, it is essential for shoppers to plan and prepare in advance to make the most out of this day. Creating a shopping list, setting a budget, and researching deals beforehand can help individuals navigate through the frenzy and avoid overspending.
Beyond the immense savings and shopping opportunities, Black Friday also serves as a cultural event that brings people together. Friends and families often join forces to hunt for deals, and the day after Thanksgiving has become a tradition for many households. The excitement of finding bargains, the thrill of the chase, and the festive atmosphere contribute to making Black Friday an unforgettable experience.
In Conclusion:
Black Friday marks the official start of the holiday shopping season, offering incredible deals and discounts on a vast array of products. From its historical roots to becoming a global phenomenon, this day has become synonymous with savings and shopping frenzy. Whether you brave the crowds at brick-and-mortar stores or prefer the convenience of online shopping, Black Friday undoubtedly provides a thrilling experience for everyone seeking to grab a bargain.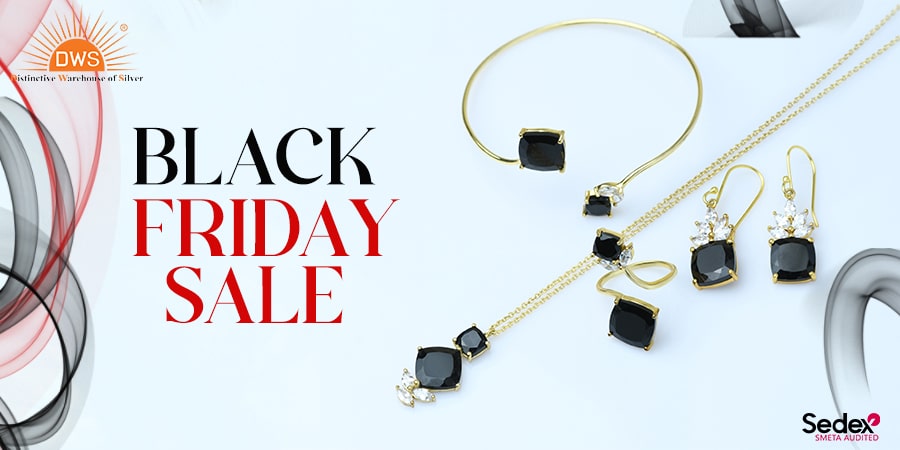 Black Friday FAQs: Answers to Your Most Common Questions
Q: What is Black Friday?
A: Black Friday is the day after Thanksgiving, known for offering significant discounts and deals on various products and goods. It marks the beginning of the holiday shopping season and draws in large crowds of shoppers looking for bargains. It has become a tradition for many people to wake up early and shop on this day.
Q: When is Black Friday?
A: Black Friday always falls on the day after Thanksgiving, which is the fourth Friday in November. Therefore, the specific date may vary each year, but it usually occurs between November 23rd and 29th.
Q: Why is it called Black Friday?
A: The term "Black Friday" originated in Philadelphia in the 1960s. Originally, it was employed to depict the intense and disruptive influx of both pedestrians and vehicles that would transpire on the day following Thanksgiving. The term later became associated with retailers turning a profit or being 'in the black' due to the high volume of sales on this day.
Q: Are Black Friday sales only available in physical stores?
A: No, Black Friday sales are available both online and in physical stores. In recent years, online shopping has become increasingly popular, and many retailers offer significant discounts on their websites.
Q: Which stores participate in Black Friday?
A: A wide variety of stores and retailers participate in Black Friday. This includes large department stores, electronics retailers, jewelry stores, clothing stores, online marketplaces, and more. It is advisable to check with specific retailers to know if they are participating in the sales.
Q: Are the Black Friday sales worth it?
A: Black Friday sales often provide significant discounts and savings on various products, making it a great time to shop for deals. However, it is important to compare prices, do research, and make informed purchases to ensure you are getting the best value for your money.
Q: Are Black Friday deals available in other countries?
A: While Black Friday originated in the United States, it has become increasingly popular in other countries as well. Many retailers worldwide now participate in Black Friday sales, offering discounts to their customers.
Q: Can I find Black Friday deals online before the actual day?
A: Yes, some retailers may release their Black Friday deals ahead of the actual day. These pre-Black Friday promotions can be found online or through advertisements. However, some specific deals may only be available on the actual Black Friday.
Q: What is Cyber Monday?
A: Cyber Monday is the Monday following Black Friday, and it focuses primarily on online deals and discounts. While Black Friday often includes both physical store and online sales, Cyber Monday mostly revolves around online shopping.
Q: How long do Black Friday sales last?
A: Black Friday deals traditionally span a single day, commencing early in the morning and stretching late into the evening. However, some retailers may extend their deals over the weekend, and others may offer pre-Black Friday deals in the days leading up to the event. Additionally, Cyber Monday often presents its own set of exclusive deals.
Q: Are Black Friday sales available internationally?
A: While Black Friday originated in the United States, it has gained popularity worldwide. Many countries now offer their versions of Black Friday sales, often held in close proximity to the U.S. date. However, specific participation and availability may vary by region and retailer.